Commercial HVAC Services Near Carterville, IL
Charlie's Knows How to Keep Your Southern IL Moving With Heating & Cooling
In the business world these days, it's kill or be killed. When you're a small to medium sized business your bottom line being over the line can mean financial disaster.
The thing is, we get it. Charlie's has been in business for nearly 40 years and we know what it's like when times are tough and when times are overwhelmingly demanding.
Fortunately, we also know what it's like to build relationships among our fellow business owners to support one another. We're not looking to overcharge you or dupe you into a system that has a capacity greater than you'll need.
Commercial heating and cooling is a little more intimidating than home heat and air. We want to be the answer source for all of your questions about keeping employees (and you!) comfortable year round.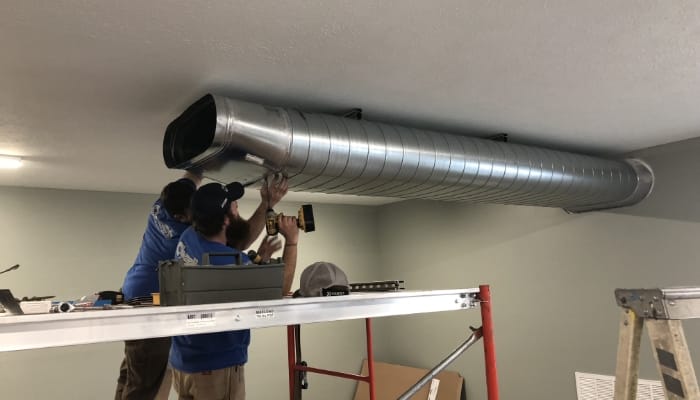 What's Different About Charlie's Air Conditioning & Heating?
At Charlie's we educate and inform our clients on the products and services that best meet their needs, and our business clients are no exception. When you get your invoice, you'll know you've received the best price in Southern Illinois and the kind of HVAC work that can only be done by expert technicians.
Our commercial HVAC services include heating maintenance, AC maintenance and a variety of installation and repair services.
We understand how to install heating and cooling systems for larger spaces as well as zoned heating and cooling. Call Charlie's Air Conditioning & Heating for your commercial HVAC needs. We'll work with you - one business owner to another - to find the best and most practical solution for your business. (618) 985-2502