Charlie's AC & Heat Products
Shop with Charlie's For A+ Equipment
We all know that googling something is not always the right answer. In the case of buying good sunglasses, google away. But if you're looking for heating and cooling equipment that will affect the wellbeing of your entire family, it's best to get an expert on board.
When you shop products with Charlie's you are guaranteed both straight talk and straight answers. We want you as our clients so there is no perk to overselling or lying about power and capacity.
From heat pumps  to air conditioners and furnaces, we offer a full range of HVAC products that can keep your family warm in the winter and cool in the summer.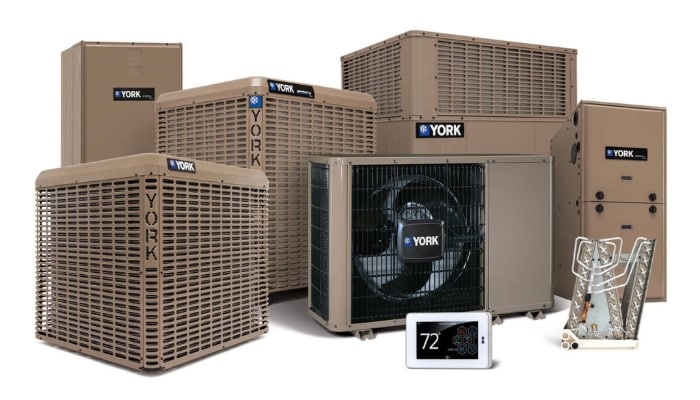 Can't Anyone Sell Me A Heat Pump, AC or Furnace?
Our knowledgeable and expert staff can guide you to the product that is not only highly rated and reviewed, but a product that is the best fit for your particular situation. For instance, you may need additional capacity if your home is full of cathedral ceilings and large, open spaces whereas you may be best served by a heat pump to bring warm or cool air into your home for maximum comfort at minimum price.
When you purchase such items from a massive home improvement store with uninformed staff, there's little you can learn about the model, capacity and lifespan of a certain product from sales staff that may have never worked with a heating and air system. Big box store employees are unlikely to know the differences between models and brands, and you're likely to end up with the wrong equipment and a home that isn't as comfortable as it should be.
Our staff has been in the field for nearly 40 years; we've worked with all brands of equipment. We know which models are prone to fail and which ones excel. The answers to your questions aren't parroted from some sales guide. We answer based on our direct experience.
If you are interested in seeing our product line or discussing which options may be best for your home, call (618) 985-2502 today. We will guide you to the appliance best for your home and family while considering efficiency, safety, drawbacks and most importantly, cost of use.