Air Conditioners
Experience the YORK Difference
After being in business for nearly four decades, we've come to learn a lot about the AC options available to Southern Illinois homes and how well these units work. We know which units are essentially "big talk" and which units actually perform well for customers, are in good shape for yearly maintenance and have few, if any, repair calls.
That's why Charlie's Air Conditioning & Heating works with one company to provide a complete selection of air conditioners. YORK is known for its excellent reputation and value. They are known for providing owners significant utility savings while running for 10 to 15 years — or longer with good maintenance.
YORK was founded in York, PA in 1874 and first specialized in ice machines before changing their focus to air conditioners in the early 1900s. While YORK may have begun about 110 years before Charlie's, we take pride in carrying an American-made product that has significant staying power.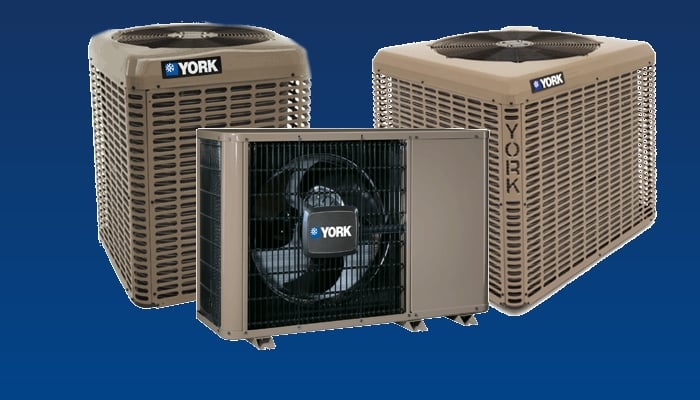 Why YORK Air Conditioners Are Better
YORK air conditioners are prized for their ability to run quietly, not disturbing your environment the way it does when you turn another system on. They are also famous for their efficiency. Other air conditioners often work harder and generate less cold air than YORK's economically efficient units. After purchasing your YORK air conditioner, the low cost of operation will almost certainly bring you lower utility bills than you had with your old AC.
In a 2020 review of hvac systems by a commercial AC sales website, YORK is among the top ten systems you can purchase for your home. They were also among the top ten best-rated ACs on Modernize.com's 2020 review.
If you currently have equipment from a different manufacturer, don't worry! While we exclusively install YORK products, we are happy to service and repair all air conditioner brands.
If you are interested in looking at YORK products, Charlie's is the best destination. We'll talk to you about home size, usage and budget and figure out the very best option for your home. (618) 985-2502