Heating Installation in Carterville, IL & Beyond
Heating Is Not An Option! Charlie's Can Replace Your Heat Pump or Furnace
Winters near Carterville, IL are no joke! In terms of heat pump or furnace installation, if your system is not set up correctly and with perfect function, those errors could lead to needs for heat repairs that you would not need had your system been installed correctly. A malfunctioning furnace set up could mean life or death. Call the professionals when you are making decisions about the replacement and installation needs for your home.
Experts say that the day an HVAC system is installed is one of the most important days in its life as an appliance. Mistakes made during installation, even minor mistakes, can cause imbalances that result in the need for heat pump and furnace repairs and a shorter life of the appliance for your investment.
There are many Do It Yourself websites that promise you can take care of a heating installation yourself. While we have no doubt in your skill, we'd love to share with you our mastery of more than three decades of heating and cooling services and ensure that tiny errors don't grow to be larger, expensive repair issues.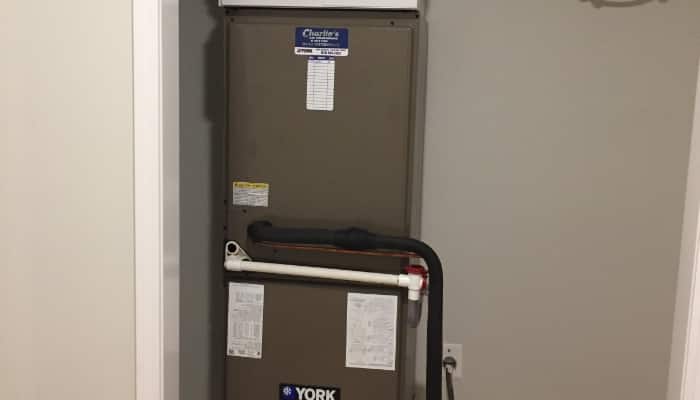 Expert Installation by Charlie's
Our licensed and insured cooling and heat installation technicians know exactly the steps to take to ensure your heating equipment is in a space that can accommodate its running capacity and best warm your home. While installation sounds like a painstaking process, our techs can usually perform the furnace installation or heat pump replacement in a day.
The reasons to have your HVAC professionally installed are similar to the reasons that you need to keep your HVAC system maintained. Properly installing the unit will automatically generate more efficient heat with bills that are lower than your past utility costs.
Something that might be extra difficult to do on your own is ensure that the voltage is correct and the electrical connections are secure. When it comes to dealing with your home and electricity, please don't take the DIY path. Faulty connections can put your home at risk of electrical fire. Research shows injuries from electrical fires have lifelong ramifications due to electricity disrupting the brain.
Do not become a homeowner statistic. Call for professional installation today. (618) 985-2502 Charlie's will have your heavenly heat installed in a snap.